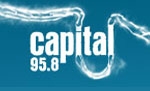 2008 has been non-stop so far for the music team here at Music 4 and a selection of the projects we have been working on are now on line...
Just added to the catalogue in music services are new projects for BBC Radio 1 (1tros and Chris Moyles) and Capital 95.8 London.

The music studios (and our team) are flat out right now but we'll update the catalogue as often as possible so keep an ear out out for new projects for Radio City's CITY TALK, huge new packages for BBC London 94.9 & BBC Three Counties Radio, new cuts for BBC Tees plus the remixed 60 Seconds theme for BBC Three TV currently airing.

We've also been racking up some airmiles...from Ireland we'll be bringing you new stuff for Today FM (The Ray Foley Show), Spin Southwest, WLR FM and more soon!