Thursday, 3 February 2011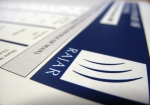 The latest set of radio listening figures are in (RAJAR) and once again, many stations using Music 4 jingles to brand their stations have had a fantastic set of figures.
Congratulations to Magic 105.4. Once again they remain the number 1 commercial station in London. Congratulations also go to Chris Moyles and the team at BBC Radio 1 who have also posted a great set of figures. Well done to all our other client stations who have seen listening increases in this latest set of RAJAR figures.

To do well in RAJAR takes a lot of hard work, great presenters, promotions and of course the right music selections/rotations, but a great set of jingles also helps stations to standout and be "recalled" when listeners are asked to fill in those all important diaries.