Monday, 12 September 2011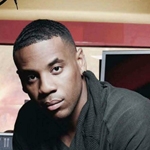 The September issue of Cosmopolitan features Reggie Yates who is currently promoting a campaign against domestic violence.
The photo shoot for this article was taken right here at Music 4 Studios.

Our studios are often booked for photo shoots, workshops, filming and more. Click the thumbnail to see the full size image.