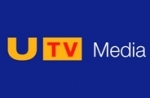 UTV Media's network of stations have a new sound thanks to Music 4 in London. The new groupwide package is now airing on Signal, Signal 107, The Pulse, 96.4 The Wave, Radio Wave, Tower FM, Wire FM, Wish FM and Peak FM.
The jingle package follows the recent appointment of David Dunne as Group Music Scheduler and Terry Underhill joining as Group Programme Director last Autumn.

UTV's Calum Macaulay, Director of Local Radio, said: "The sound of our stations has been lifted to a new level today and we believe that our listeners will love the new, fresh sound on our stations. Terry and the senior programming team here have delivered an exciting new jingle package that will help us to continue to grow our audience."

Sandy Beech, Managing Director of Music 4, said: "We were thrilled to have been commissioned to produce the new sound for the UTV local radio stations. The project went without a hitch and we are extremely pleased with the results."
Audio/Video