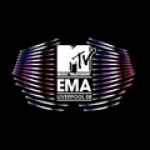 Music 4 Studios were chosen to record, mix and dub audio for a number of inserts featured on the ultra cool 2008 MTV Europe Music Awards.
Prior to the live event held in Liverpool on 6th November, Trevor Nelson visited our studios to voice a series of nomination inserts for the main show. We then created the final mix and dub of the finished inserts to a tight deadline including the intro video for Paul McCartney who picked up the ultimate legend prize.

Hosted by Katy Perry, the MTV Europe Music Awards is Europe's biggest music awards show with live performances and winners that are chosen by the public.The awards were broadcast live on MTV Europe, MTV and most of the international MTV channels as well as online.

Click here to see Paul McCartney's intro mixed by Music 4 Studios.
Audio/Video