Tuesday, 10 February 2009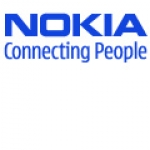 The team at Music 4 Studios have created the soundtrack for an in-store and online marketing campaign promoting Nokia's latest phone, the 6260 Slide.
We worked on this project back in November but couldn't share this with anyone until now.

This project demonstrates how the combination of our post production skills and music composition skills can work together perfectly for a major international brand.

The music track was created from scratch and features a ukulele which really helps with the quirky end result. The track was composed, recorded, mixed and mastered right here at Music 4 Studios.

Click the 'go to project' link below to see and hear the end results!
Audio/Video