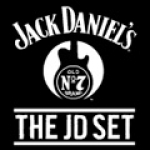 Our relationship with Channel 4's '4Music' brand continues with the return of the "JD Set Presents", featuring live performances from up and coming bands.

Look out for the latest edition, tonight on Channel 4 (12.40am) featuring Dan Black which was mixed by our in-house engineer, Rob Baker here at the ever fabulous Music 4 Studios!

PS: How many times can we write the word 'Music' and the number '4' in one bit of news!