Wednesday, 4 November 2009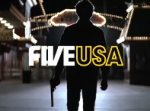 Five USA Hard Man Season will be hitting your screens at 9pm each Thursday.

Music 4's 'hard-case' team have recently recorded the vocals and mixed the 1minute trailer which is airing currently.

Click the 'go to project' link below to watch the video or we'll send the boyz round!
Audio/Video