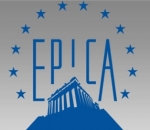 A viral campaign for World Vision has picked up a coveted award at the recent Epica Awards, the largest advertising awards competition covering Europe and the EMEA region.
This provocative campaign, created by our friends at Meteorite & RSA and featuring sound design created by the team here at Music 4 Studios, grabbed the attention and imagination of a large global audience, clocking up over 242,576 views in little over 8 weeks, raising awareness for the 1.1 billion people in the third world living without clean water.

The campaign was spearheaded by a viral film that introduced dirty, worm-ridden water into the lives of a first world suburban family, and generated an 11% drive to the main World Vision site.

Click here to see and hear this award winning project.